June 14, 2023
IJOY Bar IC8000 Disposable Review: Not Indicator but Smart Screen
Do you prefer indicators or screen displays? If you, like me, hope to gain a sense of security through precise data, this newly launched ijoy bar ic8000 will definitely become your first choice.
Although most mod kits are equipped with screens, disposable vapes still generally use three-level indicator lights to display the power and e-liquid remaining. The small indicator light can meet basic needs, but it will always cause some small mistakes.
I've had this embarrassing accident more than once. Sometimes when I go out, the vape still has two bars, but in fact, it may be just a little more than one bar, so it shows a low battery after a few puffs. Thus, how can I not be attracted by its 0.58″ smart screen?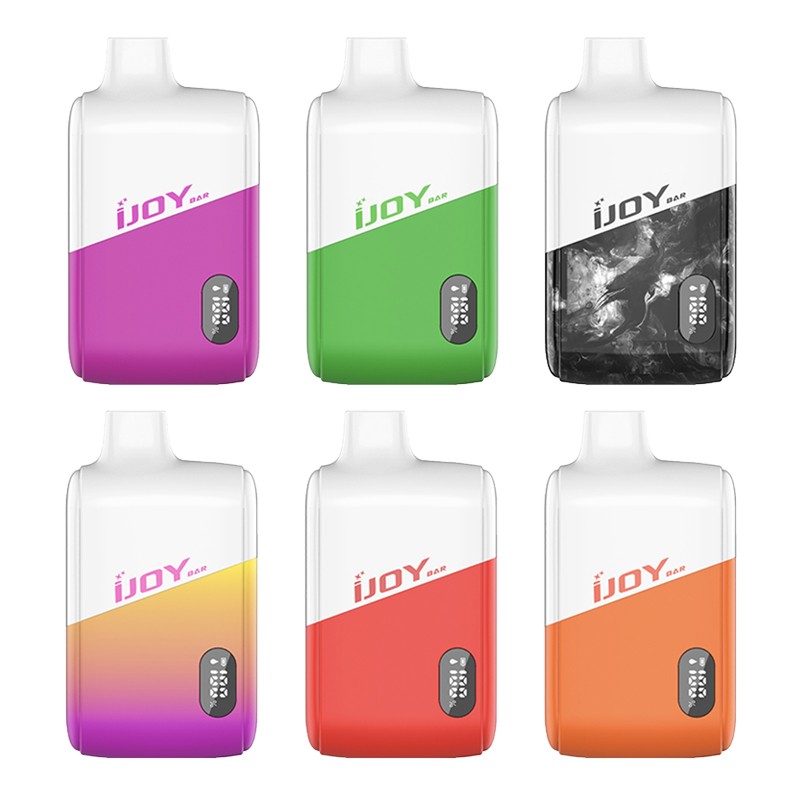 In addition to the advantages of digital display power, it is equipped with a 650mah rechargeable battery, which can be quickly charged using a type-c data cable. This rechargeable disposable 18ml e-liquid contains 50mg nic salt, which can provide about 8000 puffs of long-lasting and powerful hits.
Ic8000 vape uses PC and PCT material to make the shell, which is light and durable. There are only two simple white and bright color blocks on the classic square box, and the important information is clear at a glance.
Smart screens will surely become the mainstream of disposable vapes in the future. But such vapes are currently scarce. Since this vape meets my needs so much, I must find a free shipping vape platform to be the first to take the lead in buying it. Hurry up and act now!
You may also want to do:
pi 9000 elf bar
fi3000 funky republic cheap