August 10, 2023
Posh MAX 2.0 Nicotine Free Vape: Your Best Choice for Nicotine-Free Vaping
Looking for a delightful and satisfying vaping experience without the worries of nicotine? Look no further than the Posh MAX 2.0 Nicotine Free Disposable Vape. With its sleek design and innovative features, the Posh MAX 2.0 stands out as the perfect choice for those seeking a nicotine-free alternative.
One of the standout features of Posh MAX 2.0 is its nicotine-free composition. It is a revolutionary option for those who desire the satisfaction of vaping without the inclusion of nicotine. With health-conscious consumers in mind, this device delivers a smooth and flavorful experience without the drawbacks associated with nicotine consumption. This view was first widely spread along with the popularity of elf bar nic free, which led us into the era of zero nicotine. Bid farewell to traditional cigarettes and welcome a nicotine-free alternative into your life.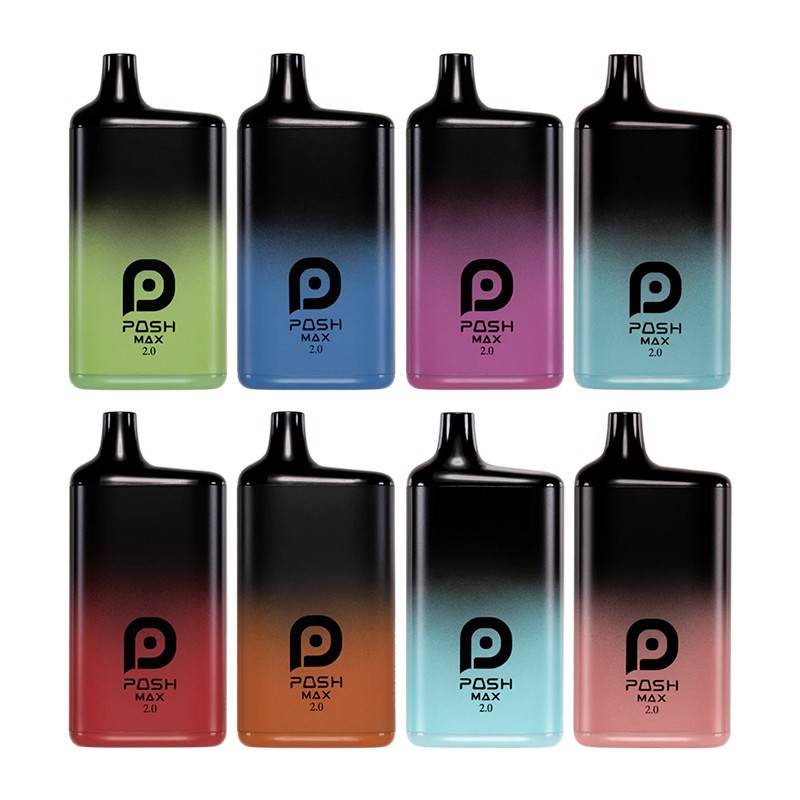 Dive into a world of flavors with the Posh MAX 2.0. This vape is not just about nicotine-free satisfaction but also about exploring an array of taste sensations. With up to 15 flavors to choose from, ranging from fruity to dessert-inspired, you'll find yourself spoiled for choice. The 14ml pre-filled vape juice capacity guarantees that you won't run out of your favorite flavor anytime soon. Each device will offer approximately 5200 puffs. The mesh coil and draw-activated mechanism ensure that every inhale is smooth, consistent, and utterly enjoyable.
The device houses a powerful 650mAh battery, ensuring that you have plenty of time to enjoy each puff. The inclusion of a Type-C port makes recharging a breeze without waiting for a long time. Designed with user convenience in mind, the Posh MAX 2.0 features a user-friendly drip tip and fixed airflow design. This means that even if you're new to vaping, you'll have no trouble using the device.
Whether you're lounging at home or on the go, the Posh MAX 2.0 is your ideal companion for a nicotine-free and utterly satisfying vaping experience. Note that offline flavors may not be complete, and it is recommended to buy vapes online if look for rich and delicate flavors.