May 18, 2021
Why Is SMOK Morph Pod 40 Kit Worth Buying?
Do you like the Morph series of products by SMOK? Today I get the SMOK Morph Pod 40 Kit for you guys. Whether you like the MTL or DTL style of vaping, this can always satisfy you. Here are more details.
The Morph Pod 40 is ergonomic, mainly thanks to the arch design that provides for an excellent grip. When you touch it, you'll be stunned at how good the luxurious, textured surface feels in the hand. On one of the large sides of the device, you will find an improved UX that shows vape data in an ideal manner for maximum convenience and access. And, you may flip the screen horizontal or vertical to your liking. With the Morph Pod-40, you'll never need an external charger because it has an integrated 2000mAh battery that will last long on a single charge. Moreover, you may recharge this cell pretty fast thanks to a 1.4A USB-C interface. You can set the device in the range of 5-40W by pressing the up/down button underneath the screen. At last, there is also a myriad of safety features to keep you secure during the vaping process. These include 8s cutoff, low voltage warning, atomizer recognition, lithium-ion protection, short circuit protection, and high-temperature protection.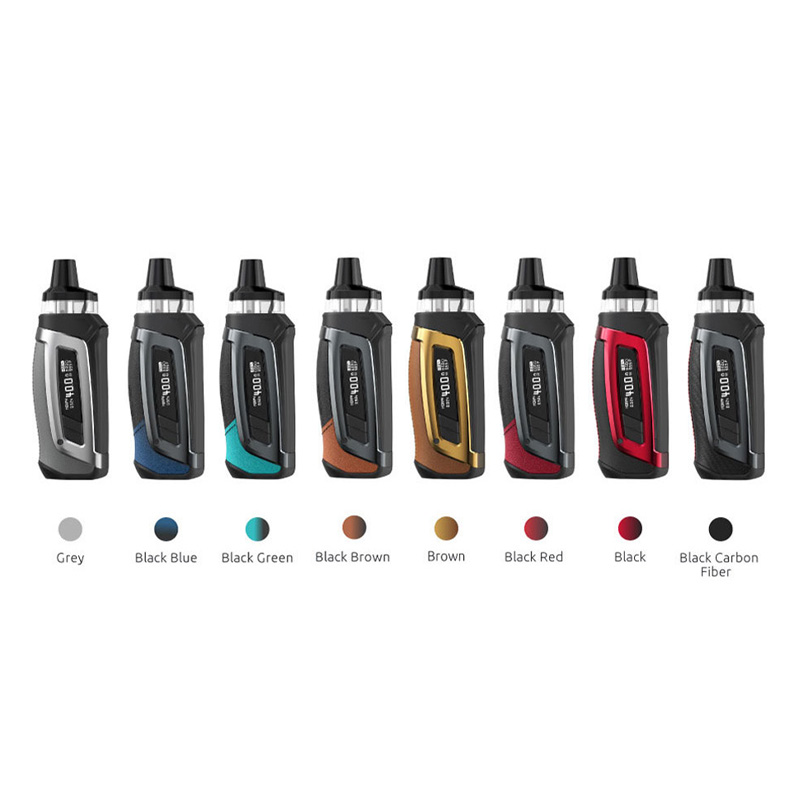 Held in place by powerful magnets, the Morph Pod-40's pod can store up to 3.7mL of vape juice and is instantly refilled by way of a top filling slot. For convenience, you may use this setup with any SMOK vape RPM coils that are sure to provide plenty of throat hits and produce a smooth flavor. With purchase, you'll get one RPM Mesh 0.4ohm coil that heats fast for best flavor production with up to 25W. The kit also includes the RPM 0.6ohm Triple Coil that has a fast ramp-up time for massive vapor with excellent flavor at 25W of power. Also important is the versatility of airflow to the coils and the Morph Pod-40 does not disappoint here either. You see, you may set the unit to MTL or DTL style of vaping, or somewhere in between, by adjusting a sliding airflow valve on the pod.
You may also like:
smok arcfox colors
geekvape z max in stock