August 25, 2023
The cheapest way to buy Vecee Lumos 9000 Disposable Vape Kit
Vecee Lumos 9000 Disposable Vape Kit is your passport to a world of delightful flavors and vaping convenience. With an impressive 18ml juice capacity and a staggering 9000 puffs, this kit is designed to keep you vaping without the hassle of refills. Its sleek design is enhanced by vibrant RGB lights that dance during vaping and charging, adding a touch of visual excitement to your experience.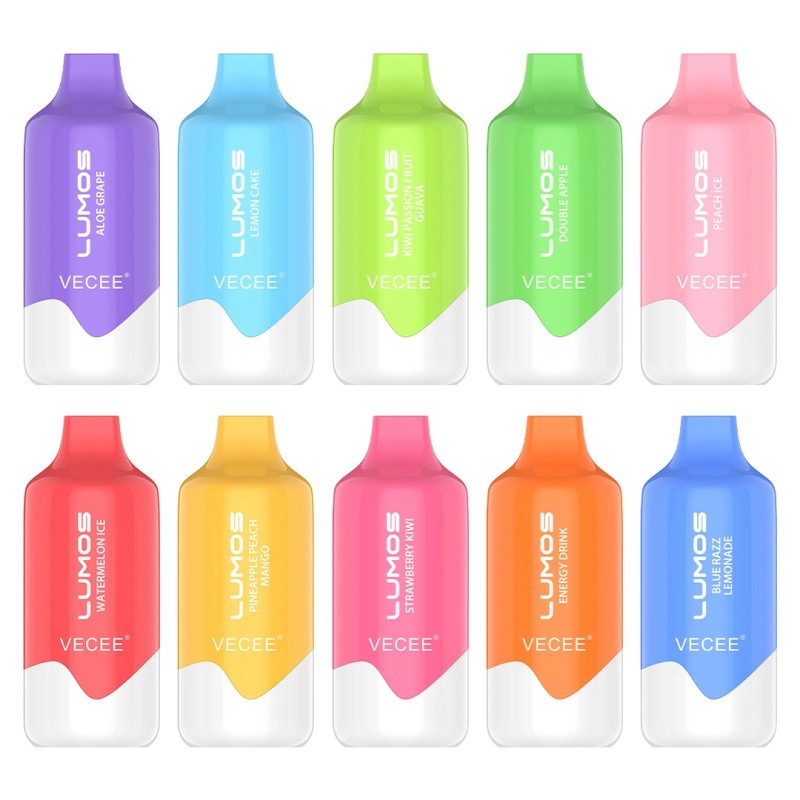 With a potent 5% nicotine content, the Vecee Lumos offers a satisfying hit that's perfect for your cravings. The mesh coil within guarantees not only fantastic flavor but also an overall satisfying vaping experience. Thanks to its draw-activated mechanism and MTL vaping style, each puff is as smooth as it is flavorful. The rechargeable 600mAh battery can be easily powered up via the convenient Type-C port, ensuring you're always ready to enjoy your vape.
If you're someone who enjoys sweet flavors, the Vecee Lumos 9000 Disposable Vape Kit is an ideal choice. It offers more than ten wonderful flavors. Whether you like refreshing fruity-sweet flavors, rich dessert flavors, or prefer the taste of cold mint, Vecee Lumos can meet your preferences. But if there is nothing you love or you like to switch flavors freely, it is recommended to use a pod kit and mix fruit flavored e-juice bought by yourself.
From a comprehensive point of view, this vape is representative of high-cost performance with large capacity and low price. However, our online vape store offers more affordable solution-disposable vape bundles. Rest assured choose the Vecee Lumos 9000 vape that combines convenience, flavor, and visual effects with this machine. This is definitely a source of happiness that you cannot give up during your vape journey.